Our Mission Statement

The Roanoke Valley 

Homeschool Recreation League offers recreational sports for homeschooled children that brings families together to enjoy sporting activities in a manner that is honoring to Jesus!

Al Bedrosian

cell:  540-309-8808

PO Box 7935

Roanoke, VA 24019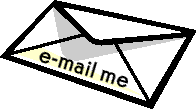 Thanks for making this a great season - See everyone for Championship Saturday!

$$ HELP WANTED $$.

Looking for residential cleaners, 9am to 5pm M-F, own transportation, 

pay $8 & up based on efficiency and reliability, independant contractor. 

Call 540- 521-5722.

THANKS TO OUR SPONSORS/ADVERTISERS --Please click on their "image" below for more info...

$30 per year to advertise your business on our site.  Call or email me for more info.

COUNSELING

Althea Dent Brown, M.A.

Advertisers by category: 

 please see full ads 

SERVICES

-A PLUS Custom Cleaning

-Children's Party Entertainment 

-Digital Moments -             Audio & Digial 

-HD Carpet Restoration

-Integrity Education Consultants

-Pro-Con Construction Svcs.

-Renewable Engineered Systems

-Soccer Coaching

-Sparkling Bubbles              Cleaning Svc.

-Superior Computer Consultants

ART CLASSES

-Fizer Fine Art

LEGAL

Karl Uotinen, P.C. Attorney

CHURCHES

Grace Calvary Community Church

MEDICAL

Dr. Guy A. Dietels, Optometrist

Life's Little Blessings:Birth Svcs

Maria J. Hartman, OTR/L 

AWARDS / TROPHIES

Lasting Impressions

CLOTHING

Shirts Unlimited

Used Cleats for less

Website last updated 3/2/2015
OTHER

Camp Eagle

Spread Love - Christian music

BOOKS

Dear Weary Moms

Raising Boys