Our Mission Statement

The Roanoke Valley 

Homeschool Recreation League offers recreational sports for homeschooled children that brings families together to enjoy sporting activities in a manner that is honoring to Jesus!

Al Bedrosian

cell:  540-309-8808

PO Box 7935

Roanoke, VA 24019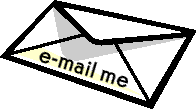 Thank you for a very exciting 2014 Basketball season!  We had some exciting games and it is always great to see lots of homeschoolers gathered together!  Thanks to all the players, parents, coaches, & refs for making it all possible!

$$ HELP WANTED $$.

Looking for residential cleaners, 9am to 5pm M-F, own transportation, 

pay $8 & up based on efficiency and reliability, independant contractor. 

Call 540- 521-5722.

Thanks to our sponsors/advertisers below.  

$30 per year to advertise your business on our site.  Call or email me for more info.

Counseling:  

Althea Dent Brown, M.A.

Advertisers by category: 

 (please see full ads below)

Services:

-A PLUS Custom Cleaning

-Children's Party Entertainment 

-Digital Moments - Audio & Digial 

-HD Carpet Restoration

-Pro-Con Construction Svcs.

-Renewable Engineered Systems

-Sparkling Bubbles Cleaning Svc.

-Stripes Complete Lawn Care Svcs. 

-Superior Computer Consultants

Art Classes and artwork

-Fizer Fine Art

Legal:  

Karl Uotinen, P.C. Attorney

Churches:  

Vision Family Worship

Medical 

Dr. Guy A. Dietels, Optometrist

Life's Little Blessings:

Birth Svs.

Awards/trophies

Lasting Impressions

Clothing

Shirts Unlimited

Used Cleats for less

Website last updated 3/3/2014
Books

Dear Weary Moms

Raising Boys

Final Results of the 2014 RVHR basketball Season

912age group:

1st Place:  Patriots (22-11 win over the Rams)

2nd Place: Rams

3rd Place: Stars (26-8 win over the Flames)

13+ age group:

1st Place: Flames (43-24 win over the Stars)

2nd Place: Stars

3rd Place: Patriots (26-17 win over the Rams)

2014 Spring Soccer email registration notice 

will be sent out on Monday, March 3rd.