Our Mission Statement

The Roanoke Valley 

Homeschool Recreation League offers recreational sports for homeschooled children that brings families together to enjoy sporting activities in a manner that is honoring to Jesus!

Al Bedrosian

cell:  540-309-8808

PO Box 7935

Roanoke, VA 24019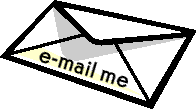 I hope everyone is having a great summer - continue to give God Glory in all you do.....

$$ HELP WANTED $$.

Looking for residential cleaners, 9am to 5pm M-F, own transportation, 

pay $8 & up based on efficiency and reliability, independant contractor. 

Call 540- 521-5722.

THANKS TO OUR SPONSORS/ADVERTISERS --Please click on their "image" below for more info...

$30 per year to advertise your business on our site.  Call or email me for more info.

COUNSELING

Althea Dent Brown, M.A.

Advertisers by category: 

 please see full ads 

SERVICES

-A PLUS Custom Cleaning

-Children's Party Entertainment 

-Digital Moments -             Audio & Digial 

-HD Carpet Restoration

-Integrity Education Consultants

-Pro-Con Construction Svcs.

-Renewable Engineered Systems

-Soccer Coaching

-Sparkling Bubbles              Cleaning Svc.

-Stripes Complete              Lawn Care Svcs. 

-Superior Computer Consultants

ART CLASSES

-Fizer Fine Art

LEGAL

Karl Uotinen, P.C. Attorney

CHURCHES

Vision Family Worship

MEDICAL

Dr. Guy A. Dietels, Optometrist

Life's Little Blessings:

Birth Svs.

AWARDS / TROPHIES

Lasting Impressions

CLOTHING

Shirts Unlimited

Used Cleats for less

Website last updated 7/28/2014
BOOKS

Dear Weary Moms

Raising Boys

2014 RVHR Fall Soccer Player registration has started!  Please look out for an email from RVHR with all of the details.  Normal registration ends on Saturday, 8/9/2014

If you are not on the email list please click on this link for a copy of the email that was sent out.  Let me know if you would like to be on the email list by clicking on the email icon on this page.