Our Mission Statement

The Roanoke Valley 

Homeschool Recreation League is a Christian organization. We offer recreational sports for homeschooled children that bring families together to enjoy sporting activities in a manner that is honoring to Jesus!

RVHR 

c/o Al Bedrosian

PO Box 7935

Roanoke, VA 

24019

cell: 540-309-8808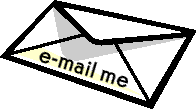 THANKS TO OUR SPONSORS/ADVERTISERS --Please click on their "image" below for more info...

$35 per year to advertise your business on our site. Call or email me for more info.

CLASSES-Art / Dance, etc.: Fizer Fine Art

CHURCHES: Grace Calvary Community Church

MEDIA: Charleigh Roberts - Music, Fox News Radio 910AM

MEDICAL/DENTAL/VISION: Maria J. Hartman, OTR/L, Blue Ridge Dental Group 

OTHER: Camp Eagle, Spread Love-Christian Music, Olivia's Art

PRODUCTS: Thirty One, Norvex

SERVICES: HD Carpet Restoration, Integrity Education Consultants, Superior Computer Cons.

Website last updated 5/17/2016
Thanks to everyone for making Championship Night very special.... Our family was overwelmed by your kindness and tribute to Cassidy.....

Thanks to everyone for a great soccer season.  I always appreciate the way everyone encourages and lifts each other up.  I hope everyone had the opportunity to meet a new friend....I look forward to when we all get together again....