Our Mission Statement

The Roanoke Valley 

Homeschool Recreation League is a Christian organization. We offer recreational sports for homeschooled children that bring families together to enjoy sporting activities in a manner that is honoring to Jesus!

RVHR 

c/o Al Bedrosian

PO Box 7935

Roanoke, VA 

24019

cell: 540-309-8808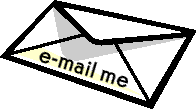 THANKS TO OUR SPONSORS/ADVERTISERS --Please click on their "image" below for more info...

$35 per year to advertise your business on our site.  Call or email me for more info.

Advertisers by category: 

 please see full ads 

CLASSES-Art / Dance, etc.

-Classical Conversations

-Fizer Fine Art

CHURCHES

Grace Calvary Community Church

MEDIA

Charleigh Roberts - Music

Fox News Radio 910AM

MEDICAL/DENTAL/VISION

Maria J. Hartman, OTR/L

Blue Ridge Dental Group 

OTHER

Camp Eagle

Spread Love-Christian Music

Olivia's Art

PRODUCTS

-Thirty One

-Xerox Corporation

-Norvex

SERVICES

-HD Carpet Restoration

-Integrity Education Consultants

-Superior Computer Consultants

Website last updated 2/12/2016


Check the SCOREBOARD for the latest game results and standings

Basketball games scheduled for February 13th will NOT be played at Roanoke Valley Christian Schools gymnasium.  The games will be played at OAKLAND BAPTIST CHURCH. AT 3623 Roundhill Ave NW, Roanoke, VA 24012. Time schedule will be the same.  

DOORS WILL OPEN AT 9:45